Experimental Economics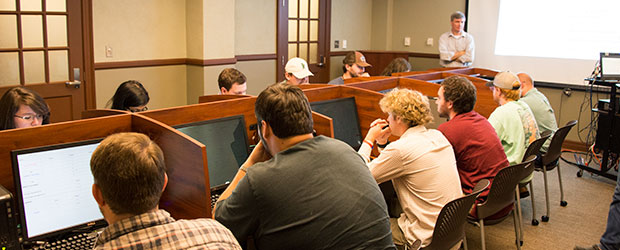 Our laboratory consists of 18 computer stations linked to a server. The server is linked to the university system so that additional computer laboratories can be included if the need should arise. Also, our server is able to connect worldwide.
What is the Experimental Economics Laboratory?
Experiment Economics - The application of replicable analyses designed to empirically test the predictions of economic theories and identify various human behaviors. Also, a means of testing the impacts of various conditions yet to occur in the real world or lack sufficient secondary data to identify.
Laboratory Experiment - Examines controlled interventions into a well-defined strategic setting.
Contact Us
Lab Coordinator: Dr. Karlyn T. Cortney