Alumni Spotlight
With nearly 2,000 alumni, the Department of Agricultural Economics certainly can brag on the success of those who have completed our majors. In fact, there are so many, it is hard to pick just a few to highlight. If you know of an outstanding alumni that we should highlight, please contact Dr. Ardian Harri.
---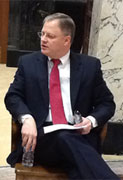 Darrin Webb
Dr. Darrin Webb is the State Economist for Mississippi and Director of the University Research Center at the Mississippi Institutions of Higher Learning (IHL). He earned bachelor's and master's degrees in Agricultural Economics at Mississippi State. He received his doctoral degree at Clemson University. In July, 2010, Dr. Darrin Webb became the State Economist and Director of the University Research Center. The State Economist serves as the chief economist for the State of Mississippi. Through oversight of the University Research Center staff, he is responsible for economic forecasting and socio-economic policy analysis. He works directly with the state revenue forecasting group, serving traditionally as the chair. In this capacity he forecasts and monitors collections of state general fund revenue. Additionally, the State Economist works closely with the Legislative Budget Office, the State Legislature, the Governor's administration and other agencies on matters concerning the state's economy and long range strategic planning.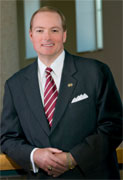 Mark Keenum
Dr. Mark Keenum is the President of Mississippi State University and has all three of his degrees (BS, MAg, and Ph.D) from the Department of Agricultural Economics at Mississippi State. After finishing his Ph.D. in 1988, Dr. Keenum became an assistant professor in the agricultural economics department at MSU, where his research and extension work focused on the production and marketing of catfish, specialty crops, and forestry. In 1989, Dr. Keenum joined U.S. Senator Thad Cochran's staff as his primary agricultural advisor. He became Senator Cochran's Chief of Staff in 1996 and served in that role until 2006 when he became the Under Secretary of the U.S. Department of Agriculture with direct oversight of the Farm Service Agency, the Foreign Agricultural Service, and the Risk Management Agency. Dr. Keenum was heavily involved in the legislative construction of the 1990, 1996, and 2002 Farm Bills and, through his appointment at the USDA, responsible for implementing portions of the 2007 Farm Bill. In January, 2009, he became the 19th President of Mississippi State University.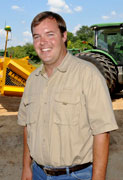 Jeremy Jack
Bayer CropScience today honored Belzoni, Miss., crop farmer and sustainability advocate Jeremy Jack, 30, as its 2013 Young Sustainable Farmer. Jack and his family business, Silent Shade Planting Co., farm 8,500 acres in the Mississippi Delta. Silent Shade produces corn, soybean, cotton, rice and wheat, collaborating with state environmental and water quality organizations to operate a demonstration farm designed to reclaim water and reduce runoff from irrigation and storm water. The system ultimately will reduce groundwater withdrawals and increase aquatic habitat, waterfowl areas and shorebird use. Jack, who currently serves as President of the Mississippi Soybean Association, graduated from Mississippi State University (MSU) in 2005 with a bachelor's in Agriculture Economics, and in 2006 with a Masters of Agribusiness, focusing on Agriculture Policy. As part of his graduate work at MSU, Jeremy worked in Washington, D.C., under U.S. Sen. Thad Cochran during 2008 Farm Bill negotiations. After college, Jack returned to the family's farm rather than pursuing a career in agricultural policy. He believes the potential for Silent Shade and its sustainable practices is "unlimited."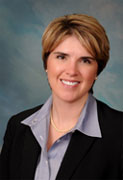 Brandon Gibson
Brandon O. Gibson is a native of Dyersburg, Tennessee. She graduated from Mississippi State University with a B.S. in Agribusiness in 1996 and a Master's degree in Agribusiness Management in 1997. She graduated from the Southern Methodist University School of Law in 2000, and after practicing for a year in Tyler, Texas, she moved to Jackson. Brandon is licensed to practice in the State of Texas, the State of Tennessee, the United States District Court for the Western and Middle Districts of Tennessee, the Sixth Circuit Court of Appeals, and the United States Supreme Court. She is a member of the State Bar of Texas, the Tennessee Bar Association, the Jackson/Madison County Bar Association, the Defense Research Institute and is on the Board of Directors for the Memphis/Mid-South Chapter of the Federal Bar Association. She is an appointed member of the Tennessee Post-Conviction Defender Oversight Commission and is a member of the 2012 Tennessee Bar Association's Leadership Law class. Brandon's practice focuses on employment litigation defense, civil rights defense, governmental tort defense, and commercial litigation. She is also listed as a Rule 31 Civil Mediator by the Tennessee Commission on Alternative Dispute Resolution.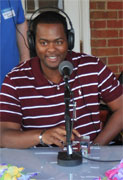 Wayne Madkin
Wayne Madkin made a name for himself in Starkille as Mississippi State's All-Time winningest quarterback. From 1998 to 2001, he threw for over 6,000 yards, scored 41 touchdowns as a passer and rusher. With berths in the Southeastern Conference's Championship game, the Cotton Bowl, the Peach Bowl and the Independence Bowl, Madkin remains the most prolific quarterback in MSU football history. Even with all that he achieved on the field, his career is now his crown achievement, working as commodity manager at PACCAR, an automotive supplier. At PACCAR, Madkin analyzes market and delivery systems to assess present and future material availability in the market. He is a 2001 graduate of Agricultural Economics and received his MBA at the University of North Alabama.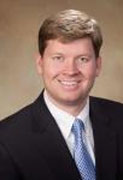 Derreck Surrette
Derrick Surrette is the executive director of the Mississippi Association of Supervisors. Derrick is deeply involved in county government on a daily basis, working with county supervisors and other county officials across Mississippi to represent the best interests of counties at both the state and federal levels. Derrick represents the MAS on several boards, including the National Association of Counties, Public Lands Steering Committee, and the Council of Southern Counties. He is also vice chairman of the Rural Drinking Water State Revolving Fund. Prior to accepting the position of executive director for the MAS, Derrick served as head of the public policy department with Mississippi Farm Bureau Federation. A graduate of Mississippi State University, he received both his undergraduate and graduate degrees in agricultural economics.
Giving Opportunities
Named Scholarships
The Agricultural Economics Department offers unique scholarship opportunities to students enrolled in our undergraduate or graduate degree programs. Through the generosity of both individuals and business entities, scholarships provide $10,000 to $12,000 annually in student financial support for Fall & Spring semester expenses. Please take a moment to peruse our benefactors listed below in recognition of their financial gifts to our students and programs.
A.C. Davis Memorial Annual Scholarship
Bryce D. and Jean Jordan Endowed Scholarship
Charles F. Reynolds Annual Award Endowment Fund
Dr. David Trammell Jr. Memorial Scholarship
Dr. Ying-Nan Lin Memorial Scholarship
D.W. Parvin Memorial Scholarship
Farmers Grain Terminal Scholarship
John E. Waldrop Jr. Scholarship
Mark & Rhonda Keenum Annual Scholarship in Ag Econ
Pace Scholarship
Paul T. Blair Memorial Scholarship
Rupert Johnson Scholarship Endowment
The Allan and Barbara Tucker Endowed Scholarship
Travis Denton Phillips, Sr. Endowed Scholarship
Walter Moore, Jr. Scholarship
Warren and Dorothy Garrard Endowed and Annual Scholarships
Wayne Malone Annual Scholarship
William Edwin Christian Endowed Scholarship
Agricultural Economics Advancement Fund
The Agricultural Economics Department maintains an Advancement Fund which is sourced from monetary gifts from our Alumni and other generous supporters of our students and programs. The Advancement Fund provides dollars for our Fall Welcome Back BBQ and Spring Banquet events, in addition to providing travel support for students that compete in our Quiz Bowl and National Agri-Marketing Association competitive events and present invited papers at professional meetings.
Make a Donation
There are numerous ways to give to the Department of Agricultural Economics:
Please contact Will Staggers at 662-325-2837 or by e-mail at wstaggers@foundation.msstate.edu to discuss the best way to contribute.