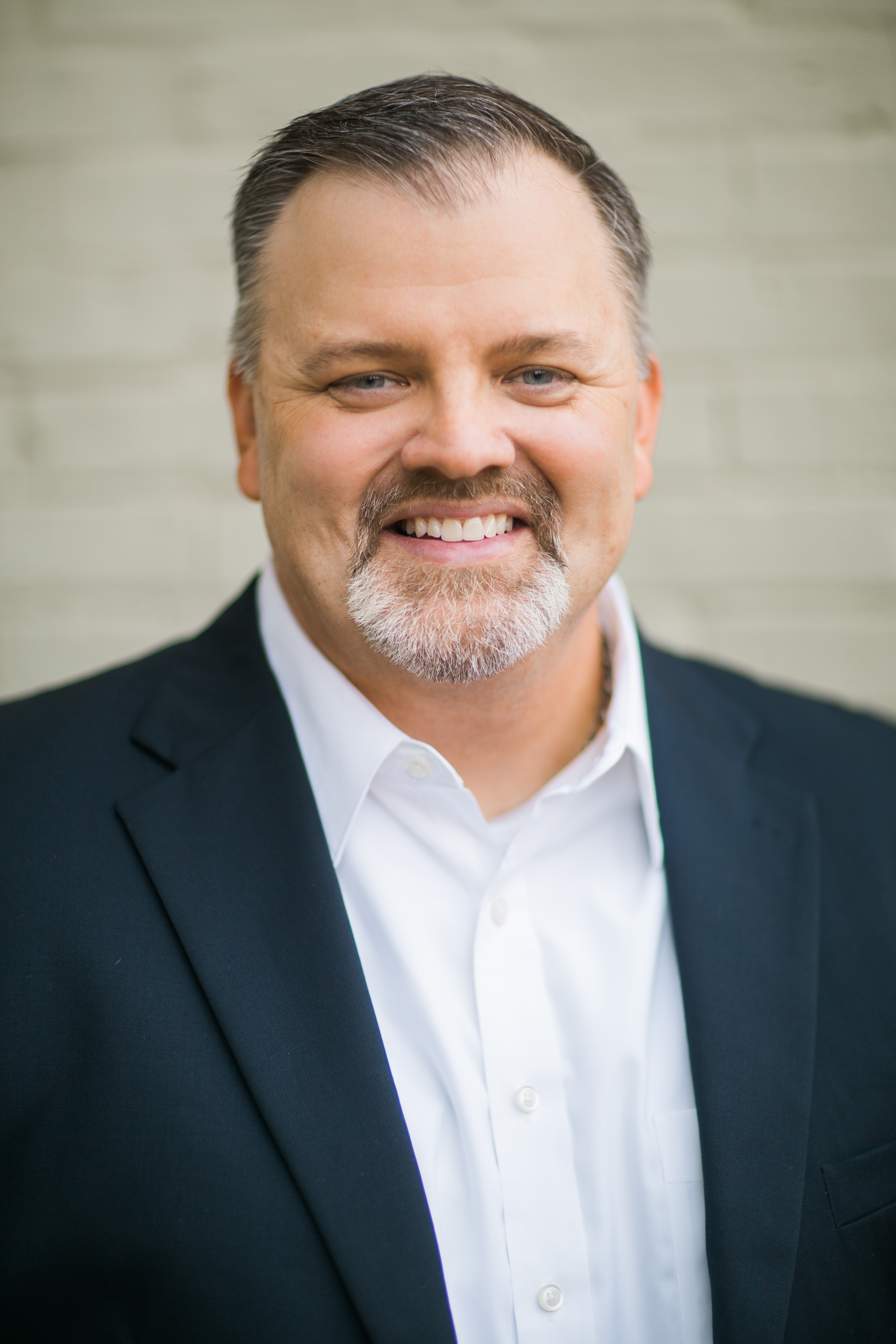 Overview
Biography
Dr. Barnes' is an Extension economist. His work largely focuses on business development in communities using his three Extension programs, including: 1) Bricks-To-Clicks™; 2) Local Food System Economies; and 3) Local Flavor.



He is certified marketing guide and copywriter for StoryBrand, an online marketing framework used to help businesses clarify their marketing messages so customers will listen. He teaches online marketing using StoryBrand's framework to businesses throughout Mississippi communities.



His research focuses on branding, online and social media marketing, agribusiness management, local food system economics, and rural development issues.
Education
University of Missouri, Columbia, Doctor of Philosophy (Ph.D.), Ag Economics
Oklahoma State University, Master of Science (M.S.), Ag Economics
Oklahoma State University, Bachelor of Science (B.S.), Ag Economics
Research/Extension Interests
Branding, online and social media marketing for businesses
Local food system economics
Rural development
Regional economic analysis
Websites
Publications
Year
Publications
2016

Barnes, J. N. 2016. Organizing To Use Facebook Marketing Advertisements: A Planning Tool for Extension Professionals. Journal of Extension 54(4):3.

Download
2015

Barnes, J. N., Coatney, K. 2015. A Field Experiment Using Facebook Marketing Advertisements to Promote Regional Entrepreneurship and Tourism in Rural Mississippi. Southern Business and Economics Journal

2015

Barnes, J. N., Coatney, K. T. 2015. Progress on Broadband Adoption in Rural America. Choices 30(1).

Download
2015

Collart, A. J., Hood, K. W., Barnes, J. N. 2015. Overview and the Economic Impact of the Mississippi Blueberry Industry. Journal of Food Distribution Research 46(1):63-64.

Download
2011

Barnes, J. N., Lachepelle, P. 2011. The National Board Basics Curriculum Project: A Leadership Capacity Building Tool for Boards. Journal of Extension 49(3).

Download
2010

Barnes, J. N. 2010. Bringing Broadband to Rural America. Choices 25(4).

Download
2010

Barnes, J. N. 2010. Strengthening Rural America's Position in the Global Broadband Adoption Race. Choices 25(4).

Download
2009

Fannin, J. M., Barnes, J. N. 2009. Spatial Model Specification for Contractual Arrangements Between Rural Hospitals and Physicians. Journal of Regional Studies 39(2):189-211.

Download
2009

Barnes, J. N., Fannin, J. M. 2009. Reform of Physician Ownership Restrictions and the Cost of Health Care in Rural and Urban Markets. Choices 24(4).

Download
2009

Barnes, J. N., Meche, J. C., Hatch, D. A., Dixon, G. 2009. Strengthening agricultural entrepreneurship: A grant writing tool for agricultural producers. Journal of Extension 47(1).

Download
2008

Barnes, J. N., Hatch, D., Dixon, G. 2008. Evaluating Board Leaders. Journal of Extension 46(5).

Download
2007

Fannin, J. M., Barnes, J. N. 2007. Recruitment of Physicians to Rural America: A View Through the Lens of Transaction Cost Theory. Journal of Rural Health 23(2):141-9.

Download
2006

Barnes, J. N., Fannin, J. M. 2006. Vertical Integration Business Strategies in Healthcare Markets: Theory and Evidence. Southern Business and Economic Journal 29(3&4):69-87.

2006

Barnes, J. N., Haynes, S. 2006. Building Trust in Local Community Organizations: Where Do We Start and How Can We Make a Difference?. Journal of Extension 44(4).

Download
2006

Barnes, J. N., Haynes, S., Woods, M. 2006. The Determinants of a Healthy Board: A Tool for Extension Professionals. Journal of Extension 44(5).

Download
2004

Barnes, J. N., Wilborn, R. B., Doeksen, G. 2004. A Business Model for Dental Care Services in a Community Health Center. Agricultural Experiment Station Publication, Department of Agricultural Economics, Oklahoma State University

2001

Kalaitzandonakes, N., Maltsburger, R., Barnes, J. N. 2001. Global Identity Preservation Costs in Agricultural Supply Chains. Canadian Journal of Agricultural Economics 49:605-615.

Download
Extension Publications
Year
Publications
2022

King, K., Nathan, A. R., Coatney, K. T., Brewer, T. E., Smith, R. C., Barnes, J. N., Anderson, J. F., Biggs, G. W., Barefield, D. A. 2022. Economic Impact of the Jasper County Calf Marketing Program. Mississippi State University Extension Service P3753.

Download
2021

Brewer, T. E., Sims, W. A., Webb, T. A., Coatney, K. T., Smith, R. C., Barnes, . N., Anderson, J. F., Biggs, G. W., Barefield, D. A. 2021. Economic Impact of the Southern Producers Replacement Heifer Sale. Mississippi State University Extension Service P3692.

Download
2021

Meadowcroft, D., Kim, A., Barefield, D. A., Barnes, J. N. 2021. The State of Broadband Access in Mississippi. Mississippi State University Extension Service P3653.

Download
2020

Smith, R. C., Barnes, J. N., Collins, A., Nickels, L. C., Carter, R. D., Beatty, P. H. 2020. Six Strategies to Strengthen your Small Business during COVID19. Mississippi State University Extension Service P3444.

Download
2020

Barnes, J. N. 2020. Online Business Education to Help Your Food Business Grow. Mississippi State University Extension Service P3475.

Download
2018

Barefield, D. A., Barnes, J. N., Smith, R. C. 2018. Local Government's Role and Response to Economic Development. Mississippi State University Extension Service P3270.

Download
2018

Barnes, J. N., Lindley, L. C., Collins, P. A., Carter, R. D. 2018. 5 Ways to Grow Your Local Foods Business with Facebook. Mississippi State University Extension Service P3294.

Download
2018

Carter, R. D., Barnes, J. N., McDavid, C. L. 2018. Local Food System Development in Mississippi: How Local Governments Can Support Farmers' Markets. Mississippi State University Extension Service P3126.

Download
2017

Barnes, J. N., Myles, A. 2017. Local Food System Economies: How Selected Specialty Crops Contribute to Mississippi's Economy. Mississippi state University Extension Service P3157.

Download
2017

Barnes, J. N. 2017. Bricks-To-Clicks: Online Marketing and Economic Education for Businesses. Mississippi state University Extension Service P3150.

Download
Awards & Honors
Excellence in Commodity Agriculture Research
Economic Research Service-United States Department of Agriculture, Washington, D.C.
National Extension Team Award
"Building Resilient Communities", National Association of Community Development Extension Professionals (NACDEP)
Society Memberships
American Agricultural Economics Association
Joint Council of Extension Professionals, National Association of Community Development Extension Professionals Representative
National Association of Community Development Extension Professionals
National Association of Community Development Extension Professionals
Southern Agricultural Economics Association